Merchant Promotes Home-Town Made 


By Sarah Howery Hart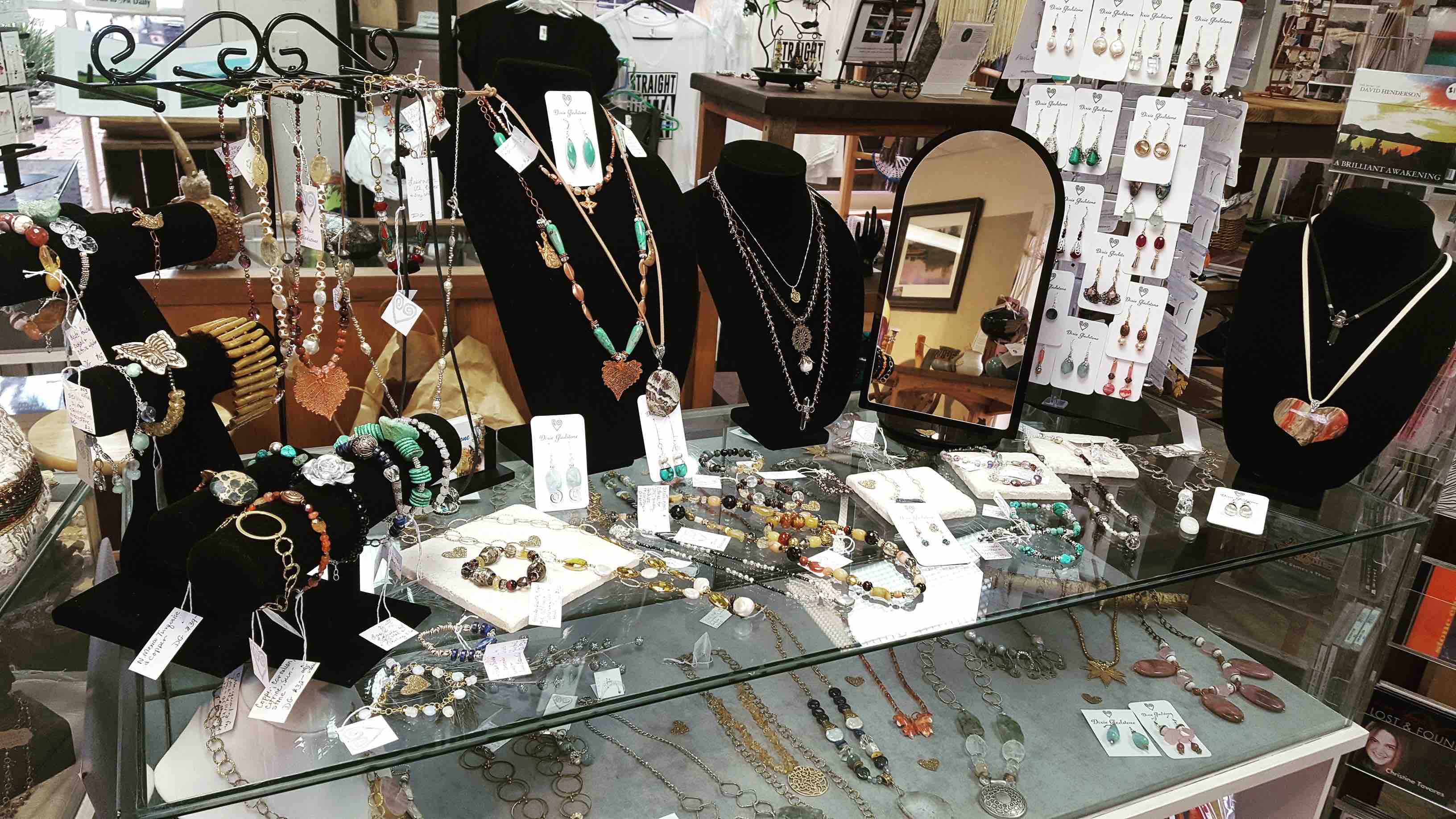 There isn't much that doesn't interest Tinamarie Tuscano, owner of Made in Ojai, arts, crafts, and mercantile, and there's not much that she can't do.  Her interests and skill sets have ranged from her work as a technical consultant for several Fortune 500 companies to creating cigar box collages. The latter, her talent for art, is in part what prompted her purchase of Made in Ojai when she moved Ojai.
The appreciation for diversity in her life began at an early age, with her adoption by a family with older children.  "I had six older adopted brothers, but no sisters," Tuscano says.  "I grew up with a doll in one hand and a football in the other."
The parents eventually moved the family back to Duluth, Minnesota where Tuscano studied engineering, business and psychophysics at the University of Minnesota.   But she always longed to return to California, and  eventually did so to work in Silicon Valley.  But, then, she discovered Ojai.   "I visited Ojai a lot before I moved here," she explains.   "It was incredibly similar to Duluth.  We had beaches in Duluth, we even surfed there, and it was very progressive. I also chose to relocate to Ojai because it was a small town, with opportunities to get involved in the community.  You don't find that everywhere." 
Her commitment to involvement initially took the form of community service.  "I served with the Chamber of Commerce for the first few years I was here, which was great way to get to know more about Ojai."   Then, she seized an additional opportunity for involvement, purchasing Made in Ojai.
Although she is the owner, she says the business is a joint effort.  "Made in Ojai is a community organization that we develop together." The business, a collective of local Ojai artisans, features their art work, crafts, edibles such as locally made olive oils and honey, jewelry, music, clothing, books, photography, and more. "There are about 300 local people represented," Tuscano says.
She adds that the collective participants are there to grow their business, and she is there to assist them in that endeavor. "I want to help people promoting their own work.  For the artists that want to get involved and learn the business, I help them in the business development area."  For instance, she uses social media to obtain a far-wide reach for her participants.   "I just featured one of my artists on Instagram."
To her, promoting others includes promoting young artists through her Junior Artists program. "We have an eight-year-old artist right now. She does Happy Art greeting cards."
Tuscano, herself, has become one of her own collective's artists.  "I am a contributing artist as well. I make cigar box collages and paint palm fronds. I get involved with whatever comes up, and I do some photography as well.  I've been dabbling in nature photography. "
She adds that, like her work on her own photography, her artisans can dabble in and try out new artistic creations and bring them in to Made in Ojai.  She summarizes here feelings for her business. "Made in Ojai is a labor of love."
But the time comes when we all must move on, and that time has come for Tuscano.  Her labor of love is now for sale.  "I want to offer it to the local artists first. I've been putting the word out."
(Made in Ojai, 323 East Matilija Street Suite 101, 805-646-2400)