Ojai, California, Events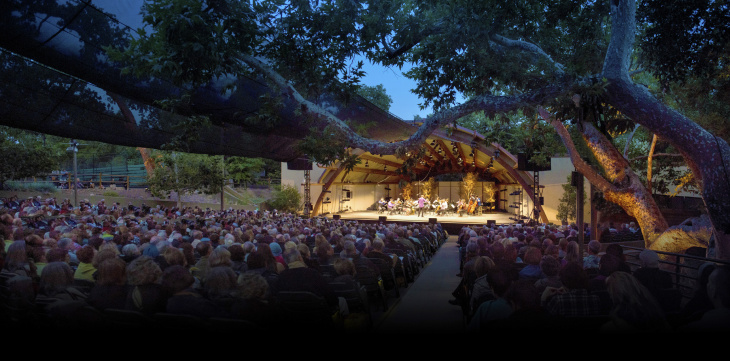 ******************************************
January Events in Ojai
Courtesy of Ojai Hub
Click here

Below is also what is happening this week in Ojai

Friday, Jan. 17

THIRD FRIDAYS DOWNTOWN — The Ojai Valley Museum and many downtown merchants, restaurants and galleries will be open today from 5:30 to 7:30 p.m. to celebrate Third Friday, featuring live music, refreshments, and more. Museum entry is free. Call (805) 640-1390 for more information.

 "BEAUTY AND THE BEAST, JR."  — The Ojai Youth Entertainers Studio, 907 El Centro St., Ojai, will host performances of Disney's "Beauty and the Beast, Jr." by the performance company Jan. 17 through 19, by the Bears cast Jan. 24 through 26, by the Tigers cast Jan. 31 through Feb. 2, and by the Lions cast Feb. 7 through 9. Showtimes are Fridays at 6 p.m., Saturdays at 2 p.m. and 6 p.m., and Sundays at 2 p.m. Seating is first come, first serve; $10 admission for all ages. A special Tots cast performance will be held Feb. 9 at 11 a.m. (by donation at the door). Group rates available; email info@ojaiyes.org. 

"C.G. JUNG'S 'ANSWER TO JOB': A NEW EVALUATION IN THE LIGHT OF 'THE RED BOOK'" —  with Stephan Hoeller, Ph.D., will be held Jan. 17 through 19 at Krotona. It has been described as "the theology behind 'The Red Book.'" We will explore the religion of the New Aeon, of its God Image and the return of the Divine Feminine. Hoeller has written and lectured extensively on Jung's esoteric message and relevance. Friday, 7:30 to 9 p.m., Saturday, 10 a.m. to noon and 2 to 4 p.m., Sunday, 10 a.m. to noon. Series $50, single session $15. Krotona School of Theosophy, 46 Krotona St., Ojai, www.krotonainstitute.org or (805) 646-1139. 

 
Saturday, Jan. 18
WINTER MIGRATION BIRD WALK — The Ojai Valley Land Conservancy will host an "All About Ojai" Winter Bird Walk on the Ojai Meadows Preserve (next to Nordhoff High School), Saturday from 8 to 10 a.m., led by renowned bird expert Jesse Grantham. Wear sturdy shoes, use sun protection, and bring water (and binoculars if you have them). Heavy rain will cancel this event. Free to OVLC members, $10 for non-members. For more information or required reservations: emmie@ovlc.org or (805) 649-6852. ADOPT-A-HIGHWAY WORK DAY — An Adopt-A-Highway Work Day on Highway 33 will be held Saturday. Meet at the Wheeler Gorge Visitor Center, 17017 Maricopa Highway, at 9:30 a.m. for instructions. Call (805) 640-9060 or emailmoblfltstore@earthlink.net for more information. 

ORCHARD MANAGEMENT AND PRUNING — A free class on "Orchard Management and Pruning" will be held by the Master Gardeners, Saturday from 9 to 11 a.m. at the Arc Ojai Enrichment Center, 210 Cañada St., Ojai. All are welcome to join this hands-on opportunity to learn about trees in the home orchard, pruning and tool care.

 

OJAI HISTORICAL WALKING TOURS — Saturdays at 10:30 a.m., Ojai Historical Walking Tours depart from the Ojai Valley Museum, 130 W. Ojai Ave. (approximately one-hour tours). Docents Connie Campbell and Jackie Clarke will lead the Jan. 18 tour. Cost is $7 or $15 per family. Drop-ins are welcome. For reservations or tours during the week, call (805) 640-1390.

 

"FILM EDITING, WRITING, AND 'NOIRMEDY'" AT LIBRARY — The Ojai Library, 111 E. Ojai Ave., will host author Rick Tuber delivering a presentation titled "Film Editing, Writing, and 'Noirmedy'" Saturday at 1 p.m. He will be discussing and answering questions about his three books and will also talk about his long career in film editing and what made him become a writer at the age of 60. This event is free and open to the public. Call (805) 218-9146 or 646-1639 for more details.

 

AMERICAN VEDIC ASSOCIATION FELLOWSHIP — Join others for discussion, sharing, thoughtful introspection and light refreshments, Saturdays at 2 p.m. at 687 W. Villanova Road, Ojai. Uplift yourself with the science of self-realization. Always free. Call (805) 640-0405.

 
Sunday, Jan. 19
DEVOTIONAL RETREAT — The Ojai Retreat, 160 Besant Road, will host the Rev. Karen S. Wylie's monthly devotional retreat Sunday from 11 a.m. to 2 p.m. The theme will be "We Begin Again!" Open to people of all faiths. Suggested donation: $20. Call (310) 968-8928 or go to www.karenswylie.com. 

"PEACE THROUGH MEDITATION AND AWAKENING" — The Ojai Retreat & Inn, 160 Besant Road, will host Teja Anand, author of "Watching Your Life," leading "Peace Through Meditation and Awakening," Sunday at 11:30 a.m. in the Quiet Room on the Second Floor. No reservations required; suggested donations. 

 

CHAMBER ON THE MOUNTAIN CONCERT — Chamber on the Mountain will present a performance by the internationally renowned Grigoryan Brothers Guitar Duo on Sunday at 3 p.m. in Logan House at the Beatrice Wood Center for the Arts, 8585 Ojai-Santa Paula Road in Upper Ojai. Slava and Leonard Grigoryan are regarded as Australia's finest guitar duo and among the best musicians of their generation. Audience members are invited to stay and meet the artists at a reception following the performance. For tickets: www.ChamberOnTheMountain.com or call (805) 685-1939.

 
Monday, Jan. 20


MARTIN LUTHER KING JR. DAY — The public is invited to a free celebration of Martin Luther King Jr. Day, Monday from 10 a.m. to 5 p.m. at Libbey Park in Ojai, featuring guest speakers, live music, art and more.

 
Tuesday, Jan. 21


"YOUR WATER, YOUR VOICE" TOWN HALL MEETING — The Ojai Valley News will host a free Town Hall meeting on "Your Water, Your Voice," Tuesday at 5:30 p.m. at the Boyd Center, 510 Park Road in Sarzotti Park in Ojai. Do your water rights matter? Ventura is paying $1.8 million to take them and planning to attach all of their legal costs to Ojai properties. A panel of experts is coming to help Ojai circle the wagons. Come learn from and ask questions of: Ryan Blatz, Jeff Loebl, Richard Hajas, Andrea Neal, Vickie Peters and Jeff Palmer.

 OJAI POETRY SERIES AT LIBRARY — The Ojai Library, 111 E. Ojai Ave., will host the Ojai Poetry Series, Tuesday from 6 to 7:30 p.m. in the Community Room. Ojai resident and poet Scott Charles will be featured, followed by an open reading. This series on the third Tuesday of every month features local and area poets. For information, contact ojaipoetryseries@gmail.com. 
Thursday, Jan. 23


MERRY WIDOWS WILL MEET — The Ojai Valley Merry Widows will meet for lunch Thursday at 11:30 a.m. at Exotic Thai Restaurant, 849 E. Ojai Ave., Ojai.. Merry Widows has no membership fees, no age requirements, no altruistic goals, just a chance to meet other widows.

 
---
Ongoing Events
Sundays: Certified Farmers' Market 300 Matilija St. 9am-1pm 805-698-5555. Sundays Teen Troupe OYES, 316 E Matilija St. 6pm. 805-646-4300
Mondays: Adult Improv Ensemble OYES, 316 E Matilija St. 7.15 pm. 805-646-4300
Wednesdays: Rockin' it Old School
Senior Choir The Gables 11am. 805-646-1446
Thursdays: Dance Medicine Ojai Ojai Arts Center,
113 S. Montgomery St. 7.30-9.30 pm.718-664-8547
Thursdays: Sewing Classes 1188 Woodland Ave. please call 805-798-0001.
Saturdays Ojai Walking Tour 130 W Ojai Ave. 10.30am. 805-640-1390 Every 2nd & 4th
Sunday:Old Time Fiddlers Oak View Cy Ctr. 18 Valley Rd, Oak View. 1.30-4.30 pm. 805-797- 6563 Every 2nd & 4th.
Mondays Weight Loss Support Group 214 E. Matilija St. 6.30 pm. by appt. 805-640-1071.
Monthly-1st  Fri. Wild Stallions performs a video dance party - 80s 90s house,trap,funk, motown and classic rock.Deer Lodge, 2261 Maricopa Hwy. 9pm 
Monthly-4th Sat. Looking, Listening, and Shared Inquiry with Eric Hassett Krishnamurti Educational Center, 1098 McAndrew Rd. 6-10pm805-646 2390.
2nd thru last Friday of monthToastmasters The Gables Clubhouse, 701 N Montgomery St. 6.30am 1st Thursday of the month Toastmasters The Gables Clubhouse, 701 N Montgomery St.6.30pm