Map of Ojai
Here is an interactive map of Ojai showing it's place in the world.
Feel free to click on the "View larger map" link in the top left corner of the map and it will open in a separate window.
Walking Map of Ojai
Ojai is a great town for walking for many reasons, the wealth, the people, the culture, the restaurants, the shopping and much more.
If you are new to the area or soon to be new to the area of you are local and just want to see where everything is in proximity to each other you will love this.
The Ojai Village Merchants have all gotten together and sponsored The Ojai Walking Map.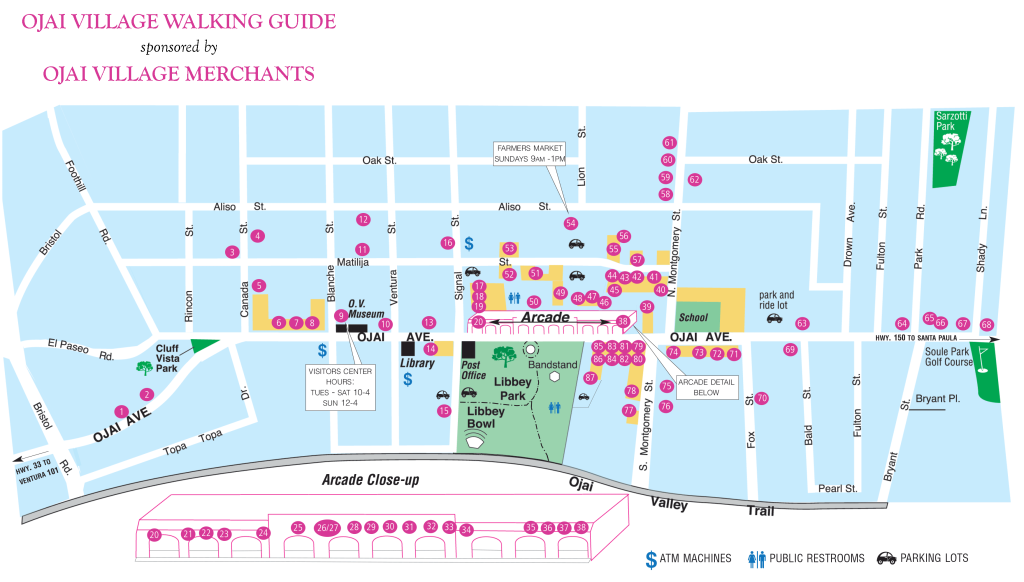 Just click on the map or the link above and get ready to have some fun and some exercise.  This map is downloadable or you can pick up a professionally printed copy at any one of the sponsoring merchants.

I'm here to help
Whichever may you use, I hope you find your way with ease.
And, of course, if you need any directions or if there is anything I can do to help please don't hesitate to reach out.  I am here to help.