Ojai California Weather
Below you will find not only the current Ojai California weather conditions but year round average temperatures and rainfall.  I recommend you book mark this page and come back to it daily to stay informed about the weather conditions here in the Ojai Valley.
Ojai California Weather, Temperature Averages & Rainfall
In addition to Ojai CA weather at your finger tips below you will find climate and rainfall information for the area.
The "See California" website is a resource I know you will find helpful.  When you click over to their site here's what you'll find...
"When visiting Ojai, the climate of this Ventura County city is quite interesting.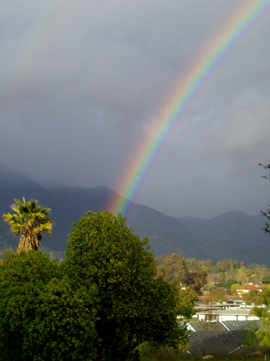 When the weather is warm, you need only drive out of the valley and watch the temperature gage drop by 10 to 15 degrees. Of course the mountains in which Ojai is located block those cool ocean breezes from arriving on many summer days...Read more