How COVID-19 Vaccines Could Affect Ojai & the U.S. Housing Market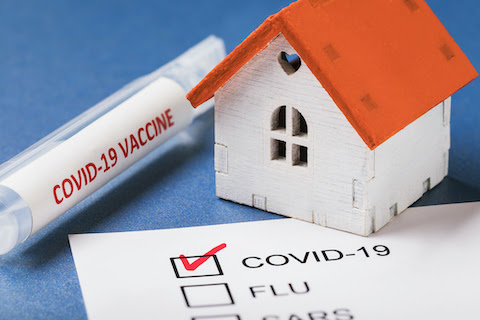 The coronavirus pandemic and the ensuing financial crisis have caused immeasurable hardship and pain across the U.S. Paradoxically enough, the crisis has also served as a turbocharged shot to the housing market. Feverish buyers rushed into the market just as COVID-19-shy sellers pulled their homes off—forcing buyers into bidding wars and pushing prices up to new heights. Recession be damned.
Now, as the long-awaited vaccines are being rolled out, home buyers and sellers are eager to take real estate's temperature. Will prices finally cool off? Will the big cities come back? And will more homes finally go up for sale?
Certainly the vaccines aren't expected to be silver bullets, especially given the rocky rollout rife with distribution problems, inoculation concerns from the general public, and new strains of the virus circulating. Even when America reaches herd immunity, it's not as if the world—and the housing market—will instantly return to some semblance of pre-pandemic normal.