Painting Dos & Don'ts
Dos
DO buy a quart first instead of a large quantity in case you're not committed to the color. Paint a piece of foam board and move it around the room to see how the light affects the color at different times of the day.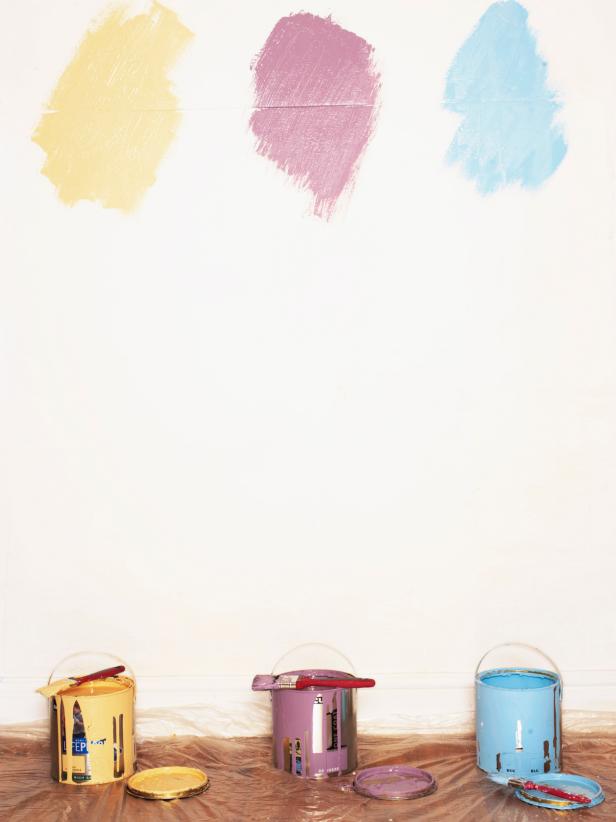 DO take the time to prep the area. Gather artwork and accessories in one box and place out of the way. Move furniture to the center of the space (or into another room altogether), wipe down walls and tape off molding. Cover the floor with a drop cloth, because plastic sheets can be slippery and messy.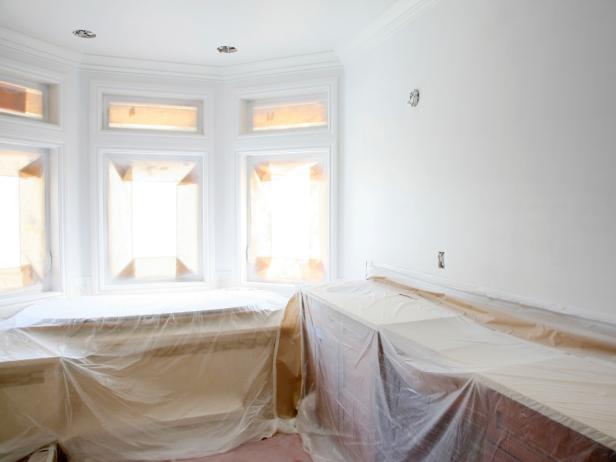 DO remove all of the hardware — switch plates, doorknobs, drapery hardware, etc. — and place the parts in a plastic bag.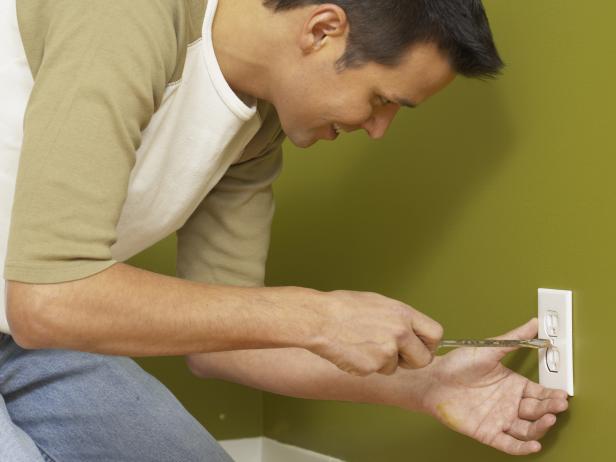 DO gather everything you'll need to get the job done and set up a "paint station" in or near the room. Include a paint tray, painters' tape, brushes, rollers, stir sticks, a paint can opener, rags, paint thinner, a screwdriver, hammer and ladder.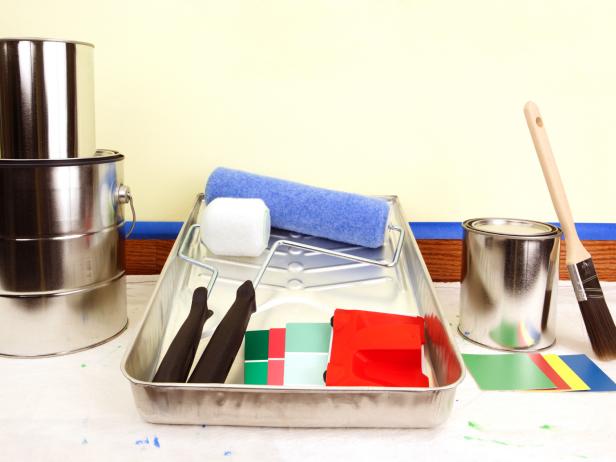 DO purchase one good paint tray and line it with inexpensive disposable plastic tray forms. Aluminum foil works well in a pinch.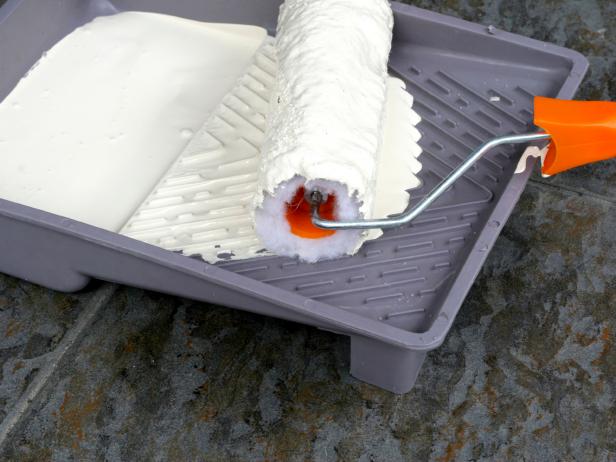 DO calculate how much paint you'll need. It's always best to get it mixed at one time.
DO choose the appropriate rollers and brushes. Specific rollers are required depending on the paint's viscosity (i.e. how well it rolls onto the surface) and the wall's texture. Brushes with angled tips are best for painting on and around trim.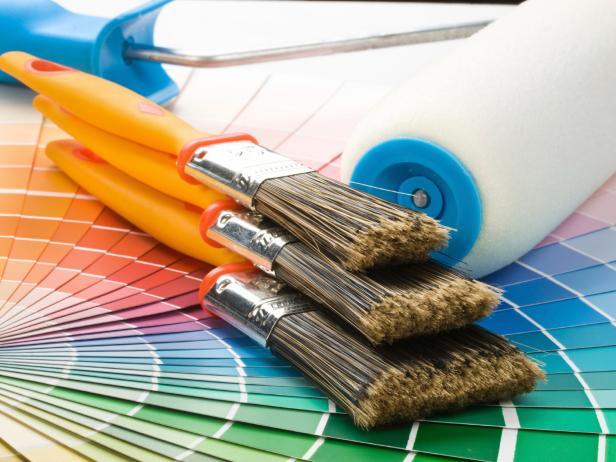 DO wear appropriate clothing (you will get paint on you somewhere) and slip-on shoes for easy access in and out of the room.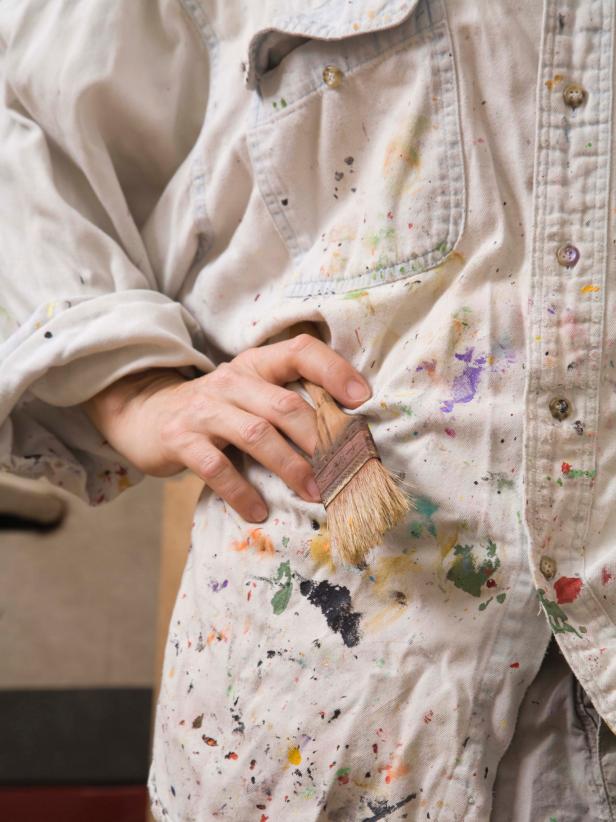 DO prime the walls if going from one extreme color to another. For instance, if the walls are tan and you want deep green, paint first with a primer tinted to match your intended top coat to ensure you'll end up with the true color.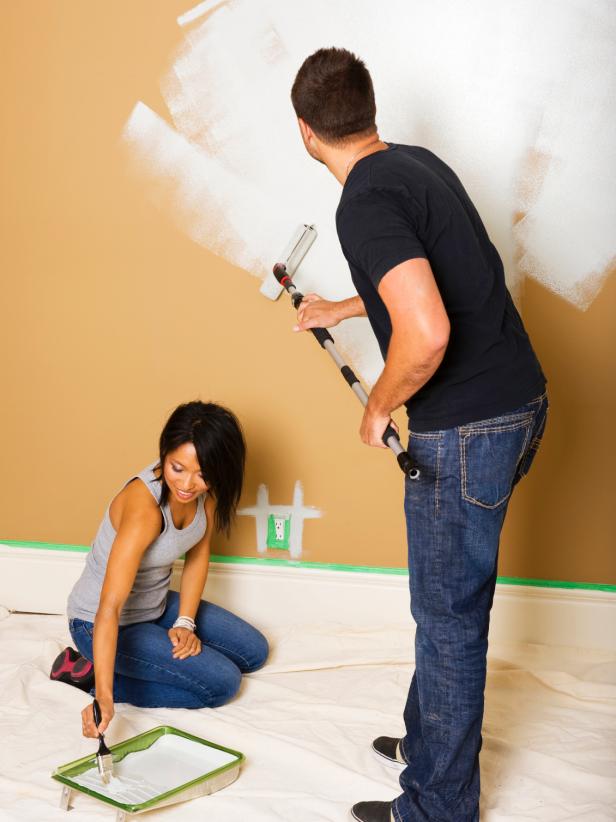 DO expect to apply at least three coats when painting walls red — one coat of primer and two coats of paint.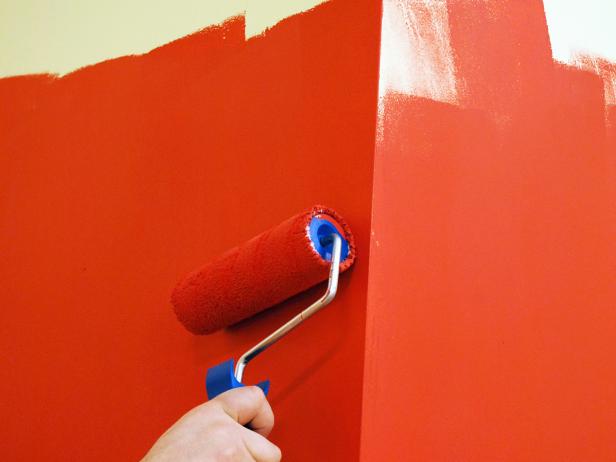 DO keep a stash of paint for touch-ups in a small plastic cup or glass jar, like margarine containers or baby food jars (thoroughly cleaned, of course). Be sure to label each container with the color and brand name.
DO keep inexpensive foam and artists' brushes (dollar-store variety) on hand for touch-ups on trim and hard-to-reach spots.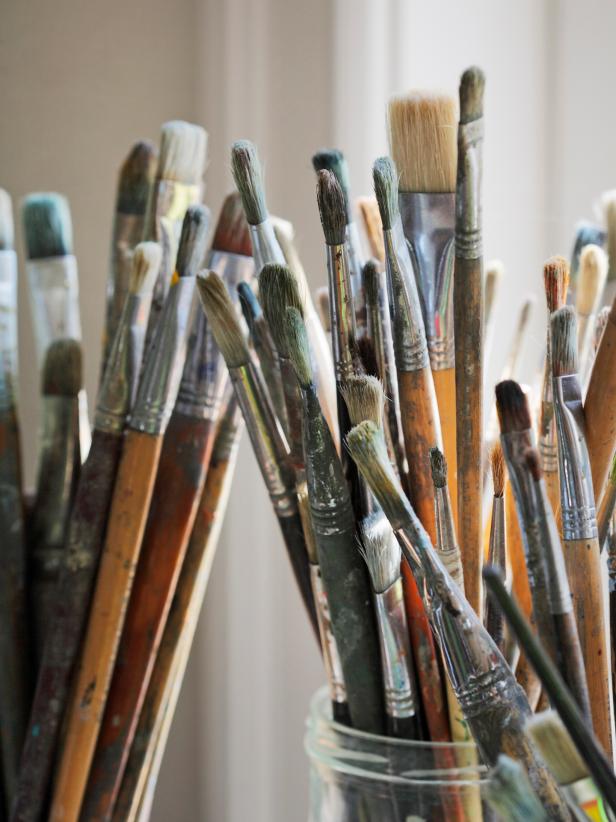 Don'ts
DON'T rush. You'll achieve the best results if you practice a little patience. Plan on making it a full-day affair and you won't get frustrated.
DON'T pour the paint from the can until you notch holes into the paint can rim. Simply hammer holes around the metal rim with a nail to create holes for the paint to drip back down into the can.
DON'T paint out of order — start with the ceiling, then walls, doors and woodwork and finish with the floor.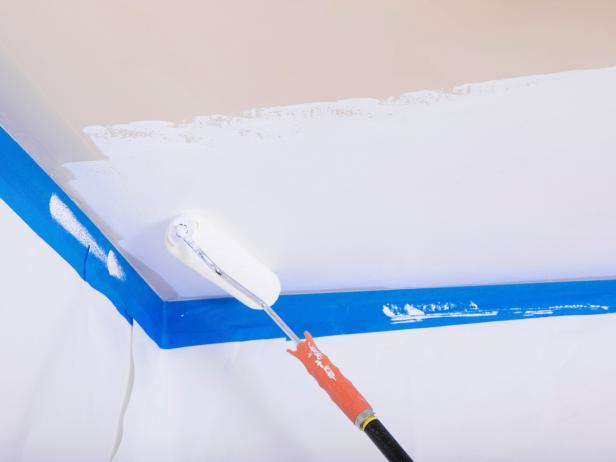 DON'T apply latex on an oil finish and vice versa without first sanding the walls (remember to wear a mask) and wiping away the dust particles with a tack cloth. Apply a primer of the same composition (oil or latex) of the intended topcoat.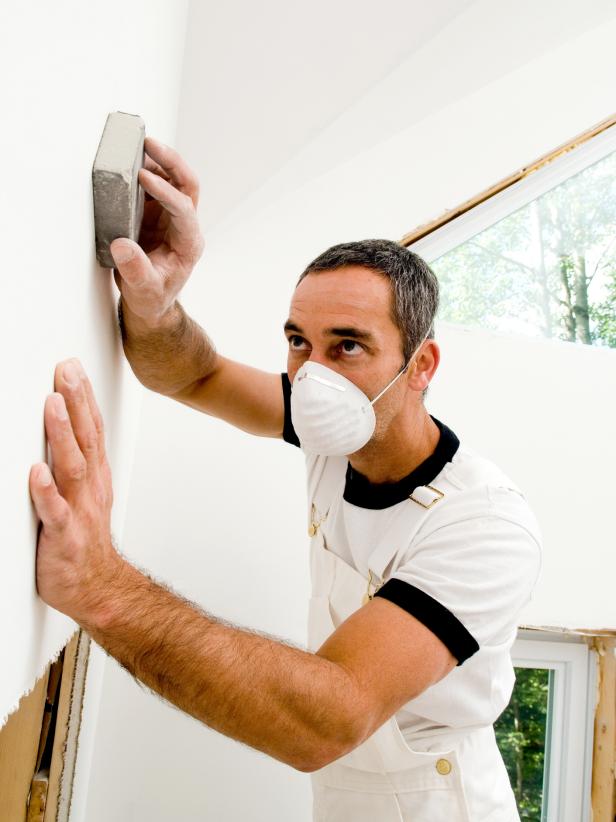 DON'T paint directly over wallpaper. If possible, remove it all with a steamer or paper-removing solution and prime. If it's old and not coming off, remove the loose pieces (repair with joint compound to smooth out the surface), sand and wipe with a tack cloth, then prime.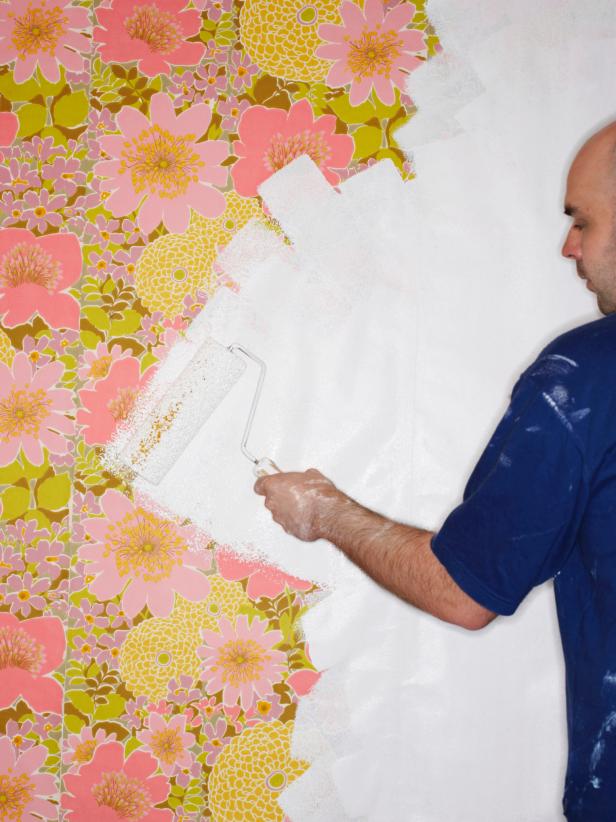 DON'T close off the room. Keep doors and windows open to allow for proper ventilation.
DON'T underestimate how long it'll take you to get the job done. Allow at least 24 hours to dry before bringing everything back into the room. Allow two weeks to 30 days to cure before washing or wiping.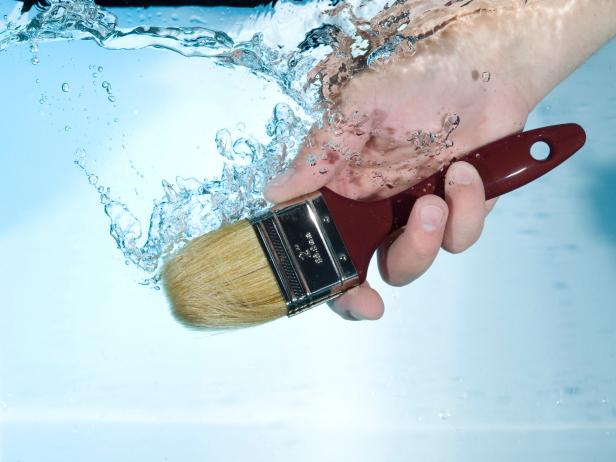 DON'T put off cleaning your brush and rollers if you plan to use them again.
DON'T dispose of paint irresponsibly. Check your area for local hazardous waste recycling centers.
DON'T reattach the lid without cleaning the rim of the can. Also, to further prevent inadvertent splatters, place a paper towel or rag on top of the lid, then hammer to secure.
Your first paragraph ...