Art in the Park

By Sarah Howery Hart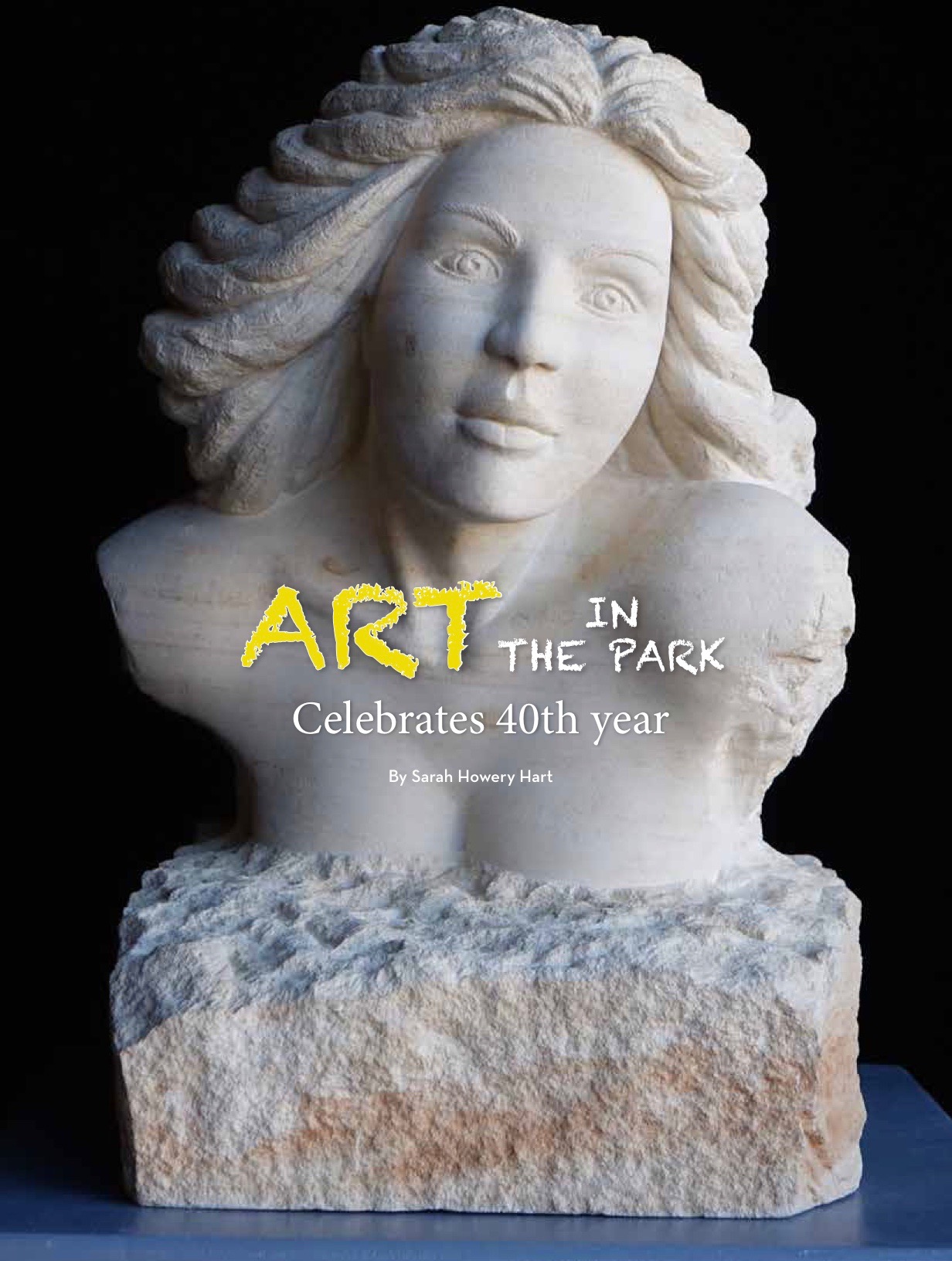 In 1977 Ojai artist Richard Stein gathered together a group of fellow creatives and established what would become an annual tradition for decades to come, a display of fine arts for all to view, held in Ojai's Libbey Park.  This year, Art in the Park, a free event facilitated by the Ojai Art Center, celebrates its fortieth anniversary, continuing in Libbey Park, on Saturday and Sunday, May 27 and 28, Memorial Day weekend, from 10 a.m. to 5 p.m. both days.
Ojai Art Center Executive Director Teri Mettala says, "Richard Stein started this with the goal at the time being to gather artists together and have an art show where they could exhibit their work."   Mettala adds that the event now attracts nearly 100 artists, many from across the United States.  "This is not just local artists," she explains.  "They're usually from California, predominantly from Southern California, but the artists come from as far away as Florida, and they showcase a rich mixture of works in a variety of mediums."
But many of the artists are local, and Mettala says these include potter Janet Jacobs, oil painter Bonnie Riege, husband and wife artist team painter Iris Williams and painter Kirt Lowry, who has also worked in stained glass, paper mache', wax, tile, fabric, and soft sculpture. She says that most artists return each year.
However, others are new to the event, including Ojai Valley sculptor Fred Whitman, exhibiting at Art in the Park for the first time this year.  In spite of being a long time resident and having previously exhibited his larger pieces in other venues, Whitman considers Art in the Park a major event, ideal for introducing his new smaller pieces in Italian marble.    "I feel like this is Ojai's premier art event and a great opportunity to let the community see what I've been doing lately."
 The opportunity is extensive, with up to 5,000 people attending each year, and Mettala attributes this, in part, to ambiance.  "The relaxed atmosphere and approachable artists draw crowds.  It's on Memorial Day weekend, and lots of people are in town.  Art in the Park is well attended, including by those from Ojai and neighboring communities."  
The event includes young artists too by providing space for Nordhoff High School's arts programs.  "They have a strong ceramics program," says Helen Solomon, Art in the Park Committee Chairperson. "Gray Duncan and Kate Thomas are the pottery and art instructors at Nordhoff. Their students exhibit every year at Art in the Park and we love having them. Their art is featured and sold both at Art in the Park and in the Little Gallery gift shop at the Ojai Art Center." She adds that the Art center also raises funds for the Nordhoff art program through Art in the Park sponsorships.
Students also submit art for the annual Art in the Park poster, and this year the winner is student artist, Hunter Thomas, who works under the direction of instructor Micheal Swank. "He runs wonderful design programs at both Nordhoff and Matilija Junior High, "Solomon   says. "He has cultivated some very talented students."
In addition to the artwork, there will be a line-up of entertainers, featuring the Hamsa Dance Studio dancers and singer/songwriter Jade Hendrix.  Food trucks and booths will be on hand, including The Grilled Cheese Truck, the All American Softy ice cream truck, and for coffee lovers, the Javacat coffee and espresso cart.