Mimi Milne's Thousand Acre World




By Sarah Howery Hart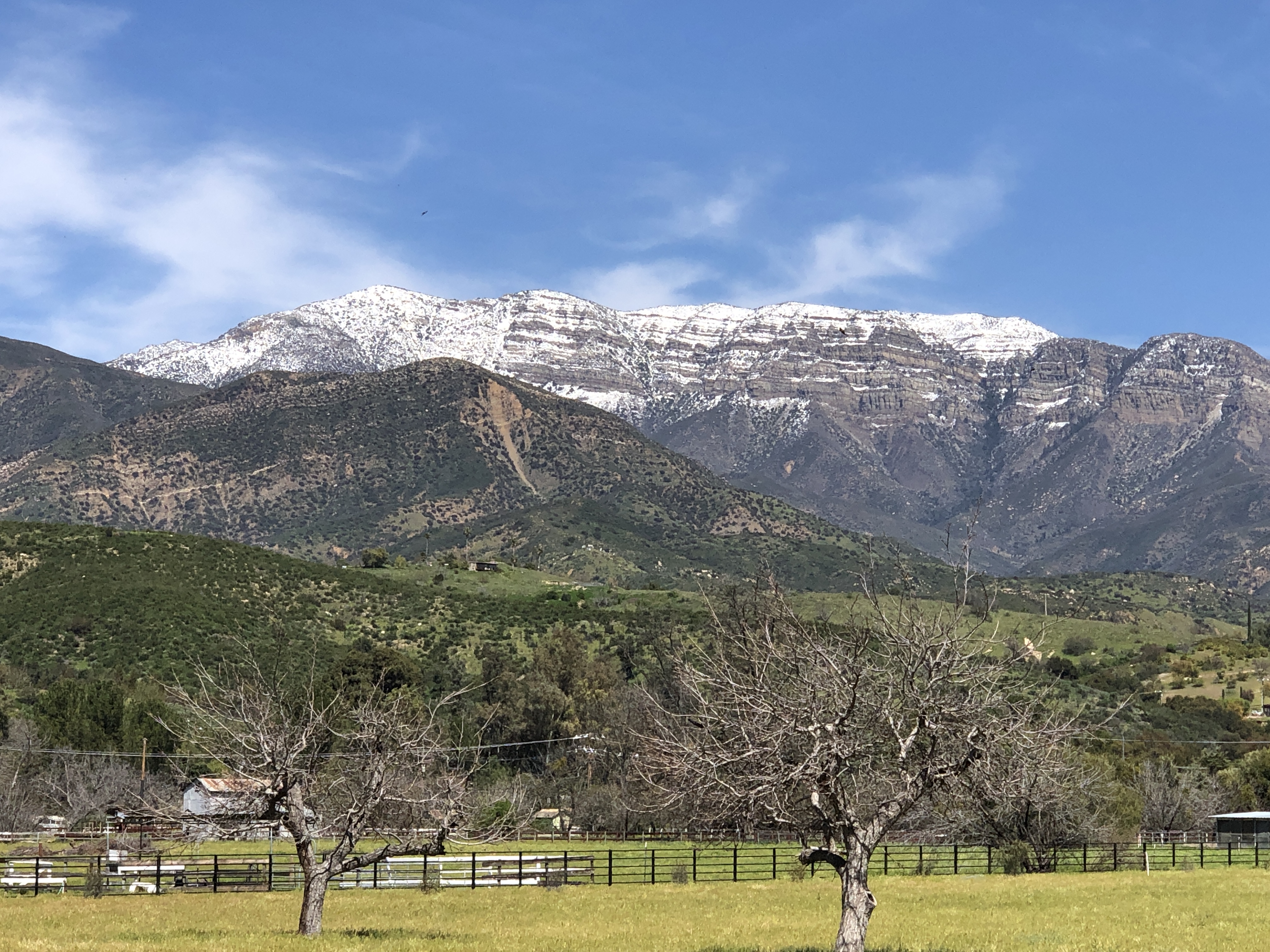 Ojai's Mimi Milne admits to not reading much as a child, in spite of being cousins with A. A. Milne, creator of the children's classics When We Were Young and Now We Are Six, which focused on AA. Milne's son, Christopher Robin, and his stuffed Bear, Winnie-the Pooh.  However, it could be said that Mimi Milne's life resembles Pooh's, with his many adventures throughout the Hundred Acre Wood, as she has had no shortage of adventures of her own, traveling thousands of miles, crisscrossing the world.
Her first adventure, a bellydancing career in the 1970s took her to the Middle East. "It's quite a story," she says.  I was dancing all over the world, and making costumes for myself and other dancers." Although travelling alone, she had some fears, but found people she met to be kind and generous. 
One of those people, she fell in love with and planned on marrying, a man from Saudi Arabia, and she stopped dancing, a career that would have been unacceptable.  But her decision stemmed from another reason too, age, although she was very young. "I met a belly dancer who was 40 years old," Milne explains, "and decided I didn't want to be belly dancing at 4 years old."
Her expertise in costume design led to her next career, fashion design and merchandising, and she enrolled in school.  I started designing jewelry and pewter goblets to sell at the Renaissance Faire." Upon graduation, she bought a downtown Los Angeles boutique.
Rather than a career change, Milne's next move was a physical move, to Ojai.  "My mom came to Ojai, and she would take morning hikes.  She realized she wanted to live in the country." She found the ideal property, and she and her husband bought the place, which also changed their daughter's life.  "I was working twenty-four, seven," Milne says. When my parents said come up and see their ranch, I came up, and oh man, it was so beautiful the next week I came back, then came back up again for longer and longer stays."
Thoughts of raising children in Los Angeles crossed her mind, too. "I was turning 30, and thought that if I met someone in Los Angeles, I'd be stuck there.  Ojai was the perfect place to have children."
In 1980 she opened Bird in Paradise in the historic Montgomery House, and featured her own designs, but eventually married, had two daughters, and decided on a business with flexible hours. Opening White Bird Salt & Herb, she refocused her creativity into Celtic sea salts and seasonings with essential oils.  "Then," she reminisces," I saw the movie Chocolate. "I had a seasoning called Red Hot, and in the movie the protagonist keeps making cocoa and sprinkling something in it.  I thought this was fantastic, so I came home and took some plain cocoa powder, sprinkled my red seasoning in it." The beverage proved successful, and the next creation was a chocolate bar with chili.
That was the beginning of her new endeavor, Ojai Chocolate, whereby Milne produces chocolate products she says are for the purist.  "I make chocolate without dairy, without cane sugar. There is no guilt."  Additionally, many ingredients are locally sourced, including for her Ojai Moment Goddess Bar, dark chocolate infused with essential oils made from local fruits and flowers.  "It's named after the moment the mountains turn pink over the Ojai Valley, where we grow the finest citrus. Lavender mint is also one of my most popular flavors," she continues, "and the lavender comes from our local Rivendell Aromatics Ranch.  
"I put my life into my chocolate," Milne explains.  "I live right near the orange fields, and this time of year when you get out of the car, there is the scent of night blooming jasmine and orange blossoms combined. When I was making my Celtic Sea Salt, one was orange and jasmine.  I try to keep things really home spun, with the Ojai feeling."
Milne has brought a great deal of innovation, such as that "Ojai feeling," to all of her adventures and businesses worldwide, with few limitations to her creativity.   "The only limitation is your imagination," she says.
 (Ojai Chocolate:  805-646-0454,  mimi@ojai-chocolat.com)