Repairs to make before listing your house in Ojai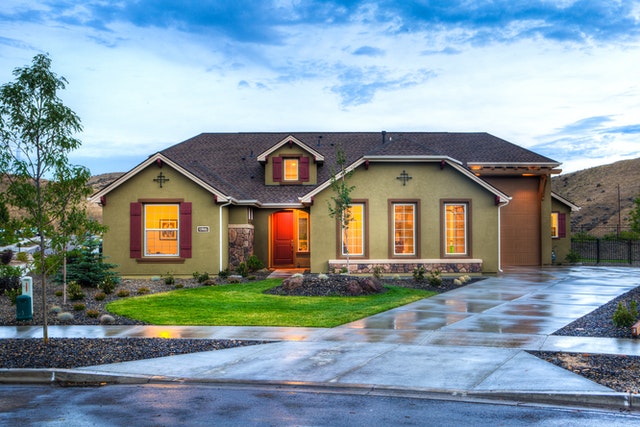 Selling your house in Ojai could sometimes take a little longer than you have anticipated. If your house is not in the best condition, and it gets on the market as it is, it might be awhile before someone gets interested. Luckily, you don't have to break the bank to improve your home's curb appeal. We have prepared a few tips on how you can do just that. These simple repairs to make before listing your house for sale could help you increase the value and rethink your options. Keep on reading to find out more.
5 Simple Repairs to Make Before Listing Your House for Sale
First-time home buyers are usually particularly difficult to satisfy. They will always look for the big stuff first. So if your plumbing or roofing is not great, they will definitely notice. Unfortunately, there's no simple way to do that. But there are many other things you can that might put off your buyer's attention for a while. Ask your real estate agent to advise you as they know all the tricks. Take a look at some of our suggestions.
1. Updating your bathroom
Mid-range bathroom remodels (think natural stone counters rather than high-end quartz) deliver a fantastic return on investment. An outdated bathroom can severely age a home. New countertops, new tiling, frameless glass doors (no brass or metal), new cabinets, and new sink and tub fixtures are just a few of the bathroom upgrades that could pay off big time. The finest cabinet replacement options are neutral colors with no patterns or raised panels. Now, this may sound expensive, but you don't have to change absolutely everything. There are ways to go about it without breaking the bank. You'll just need some peel and stick tiles, a little bit of paint, and imagination. It's entirely possible to fix your bathroom new yourself.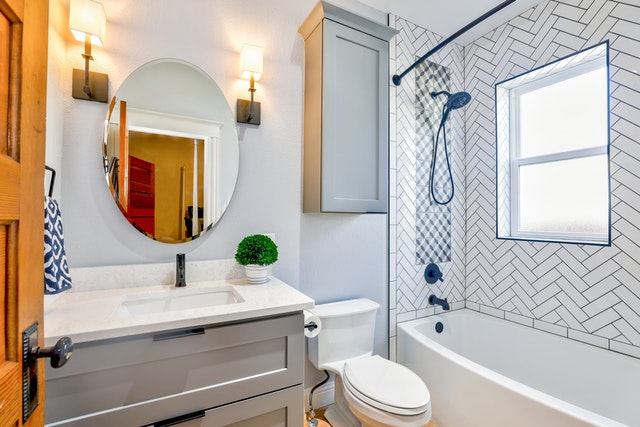 2. Fixing your flooring
Almost 30% of homeowners update their carpeting or flooring. This is one of the most common repairs to make before listing your home. If you have many rooms with different flooring types, it may be worth the expense to create a unanimous look and feel across the house. While wood or faux-wood floors are on the expensive side, they are preferred over carpeting. Carpets make the home look cheap. No matter how good everything else is. If you're struggling to determine the value of your home, check with your realtor. Even if you can't afford to refinish your wood floors, new carpeting will help. It's best to stick with neutral color patterns.
3. Replace old lighting fixtures
Changing a home's lighting for a low cost can make a significant difference. Make sure to maintain consistency in the colors of your chandeliers, pendant lights, and other ceiling fixtures with the rest of your home's decor. For example, copper and oiled bronze or brushed nickel and chrome can be mixed, but gold and silver tones should not be. If you own a home built in the 80s or 90s, older brass fixtures may appear antique. Before you go to the trouble of installing new lighting fixtures, ensure they actually enhance your home's look.
4. Landscaping
Buyers get their first impression from the home's façade. It happens as soon as they pull up. To some buyers, the outside matters even more than the inside. An untidy or shabby yard may turn off potential customers. It's time to remove everything that's dead and trim back everything that's overgrown. Make sure to pressure wash your pathways. Try to throw out any old garbage you've piled up in your backyard or your garage. Disposal services are available if you don't want to do it yourself. Your house will appear much more finished and friendly if you put up a few boxes of flowers near the windows. You can even paint your front door or put up a nice wreath. You can easily DIY it. There are many tutorials on how to do it on sites such as Pinterest. You can find many other ideas for simple repairs as well.
5. A fresh coat of paint fixes everything
Painting is the greatest way to sell your house for the highest price. A fresh coat of neutral paint will revitalize the entire space. Consider getting color selections from a competent expert as paint colors need to be chosen depending on lighting and other elements in the house, such as cabinetry and flooring. Gray has become fashionable in recent years as a "safe" color. But if your buyers happen to be European, they will prefer white over gray or any other color.
Finally, if you're looking to move your family to another place, you will need help from experienced residential movers. Luckily, expert help is available in almost any town. But be sure to check their license before hiring.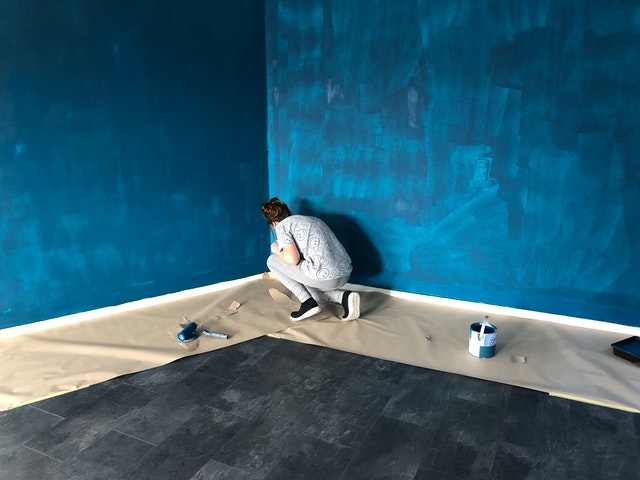 Final note on repairs to make before listing your house
Selling or buying a house is an emotional experience for many. As we all know, the housing market has gone a little crazy over the past few years. And many people are choosing to relocate to less crowded areas and leaving their houses behind. These few repairs to make before listing your house for sale will definitely help you sell it much quicker. We wish you all the best in finding your buyer.
Meta description: Are you putting your home on the market? Check out a few repairs to make before listing your house for sale and sell faster.