Comfort Park
by Frank
(LA)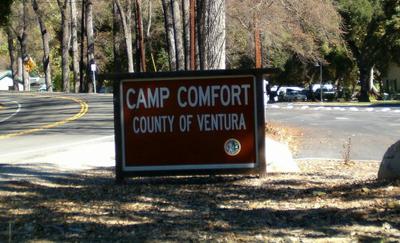 Camp Comfort
Someone told me about a place called Comfort Park but I don't know how to find it. Can you help?
________________________________________
Frank,

Thanks for the question. Here is some information.

It's about one mile south of Ojai on Creek Rd. The San Antonio Creek runs through the park. There is a small waterfall which provides a nice babbling sound to fall asleep to along with the croaking frogs.

If you'd like to know more go to the navigation bar to the left, click on Ojai Info then scroll down to Ojai Camping.