SHOULD I USE A MORTGAGE BROKER in Ojai OR FIND MY OWN LENDER?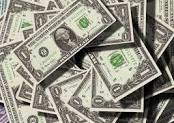 Here is a very interesting article from Audrey Ference.
When shopping around for home loans, potential buyers often ask this question: "Should I use a mortgage broker or find my own lender?"
The answer depends on your financial situation, your willingness to fill out paperwork, and your comfort level with the mortgage process."It's smart to compare multiple sources to determine the terms that work best for your personal financial situation," says Bruce Elliott, ORRA president and REALTOR® in Orlando, FL. If there's ever a time to do your research, it's now.So before you embark on the mortgage process, let's take a look at the pros and cons of hiring a mortgage broker versus finding your own lender. 
Using a mortgage broker

A mortgage broker takes your mortgage application and shops it to various lending institutions to find you the best deal. The broker helps you navigate the process with your individual financial needs in mind."The mortgage process is so convoluted," says Stephen Rybak, a senior managing director at Guardhill Financial Corp. "Nine out of 10 lenders are offering the same rates. We're here to take care of people and make the process easy."Using a mortgage broker offers some advantages:You have to fill out the mortgage application only once. After that, the broker contacts the lenders on your behalf.You have an advocate. The mortgage process can be a paperwork nightmare, especially for first-time buyers. A broker helps you with all of it, every step of the way.A broker has access to many different lenders. "We work with more than 50 different banks," says Rybak. "We know the best terms they can offer."If you have anything negative in your credit past, a broker can help. "A mortgage broker can also help borrowers who may have derogatory marks on their credit such as bankruptcy, foreclosure, or late payments history," says Elliott.
Using a mortgage broker has some disadvantages:

Paying a fee for the broker's help. It depends on the specifics of the loan and the broker, but having a middleman can sometimes lead to higher fees and costs. Always carefully read all of your loan documents and ask about any fees you don't understand.A slower process. "Working with a broker may slow down your application process, because the broker has to shop around," says real estate expert Michele Lerner.
Going directly to a lender

If you feel comfortable shopping around, going directly to the source—whether it's a bank, credit union, or mortgage company—could be the better option for you. Going directly to a lender has some advantages:You can be as hands-on as you want to be in finding the right deal for you.If you go with your own banking institution, you may qualify for customer loyalty rates. "Many of these institutions have special programs you may be eligible for, including a low down payment loan," says Lerner.If you use your bank, the paperwork is faster and easier. Finding your own lender has some disadvantages: It's up to you to do all the shopping around, which can be overwhelming, especially if you're new to the process.You have to fill out a separate application every time. Instead of just one application package, you'll be applying from scratch with each institution you're interested in. You don't get as much guidance. At a bank, you don't get to choose the loan officer you work with. 
Feel free to shop around

If you're still not sure, talk to a few mortgage brokers and get quotes from a few banks and see which appeals to you the most. There truly isn't a one-solution-fits-all answer. Just remember that finding a mortgage interest rate is only the beginning of the process. Ultimately, you're looking for someone—broker or lender—who is going to help you through to closing day, so make sure you choose a mortgage partner you trust and feel confident in.