How big of a house In Ojai do you need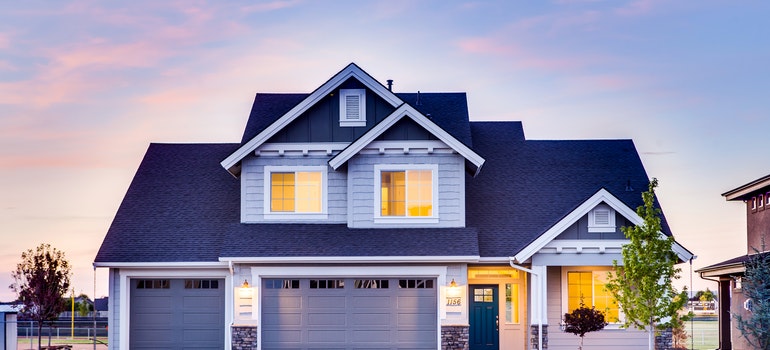 When searching to buy a house, there is an unwritten rule to choose the most prominent place you can afford. This can lead to many problems. What is the perfect home that suits your needs? How big of a house in Ojai do you need? Since many factors contribute to how big of a house you need or does it suit your needs, there is no simple answer to these questions. The best way to start tackling this problem is to acknowledge your actual needs. We will discuss some of those factors that can determine whether you need a big or small house and general difficulties when searching for one.
How big of a house you need depends on your priorities
The first thing we will tackle when discussing this problem is your priorities. This is the factor that can influence your decision the most. Or at least it should be. It is always nice to dream big, but in reality, this is not the case. Going all in or overreaching, more often than not, leads to a disaster. Not only do you risk losing money or going completely broke, but you also fail to acknowledge your actual needs and priorities. As this is the most crucial part of the big question of how big of a house you need, or how to choose the right neighborhood in Ojai, you should take time to consider. Sometimes going for a smaller house is a better option since you will be spending less money on mortgages, repairs, or bills. Since there is no definite solution to your problem, making a good strategical plan is your top priority.
Factors that contribute to how big of a house you need
This section will not be complete if we have not discussed major factors that influence your decision-making. When going deeper into this process, try thinking on:
·      space you need
·      budget you have
·      do you have family or pets with you
·      mortgage solutions
·      income after the acquisition
·      how to move there
These are just a few major factors that have the most influence on your decision-making. Since all of us are different, you can encounter a different set or mix of factors influencing your cause. Writing down some of them can be a good start to the planning process.
Space is a determining factor
The space of the house is one of the more important factors you need to consider when buying a new one. To best suit your needs, it is often a good idea to compare your current accommodation with a potential one. If that potential better suits your needs, then your old one doesn't meet the requirements you need. It is as simple as that. On the other side, maybe your current accommodation exceeds your family's requirements, so downsizing is the way to go. When tackling this issue, being optimal is in your best interest, but it can also be hard to achieve. Experts state, in general, that every person needs roughly 600 to 700 square feet of personal space. This is not at all a definitive number because all people's needs are different, but it can be a good starting point when considering moving.
How big of a house you will get depends on a budget
One of the most influential factors that can make you or break you is your budget. In most situations, you can find yourself without thinking of the money you currently have to spend. The amount of money determines if you can or can not afford a certain house. Maybe your needs and appetites grew over the years, but in the end, it is the money that determines whether you can afford it or not. This is why you must be extra careful not to overreach or go all in. Professionals from Zapt Movers suggest making a solid budget plan before starting the whole process and buying the house. The best solution is to find common ground between your needs and current purchasing power.
Family and pets are the factors
When asking yourself, "How big a house in Ojai do I need?" you have to factor in the whole of the family. The size of your family can greatly influence what type and size of house you need. If you are a family of 5 or more, there is no question that you require a big place. In contrast to that, smaller families don't need that much space. Acquiring a huge house for a small family means a lot of work.
Compared to living in an apartment, houses require way more time and money for maintenance. Be that cleaning, fixing, or repairing, if you are a small family, you will have a hard time maintaining a big house. Having pets can also influence your decision when buying a house. Cats and dogs will be happy to freely run around in a big home. When searching for the right home for your family, thinking ahead about all their needs can save you in this process.
Moving to house in Ojai
When starting to pack and move to a new house in Ojai, try considering hiring a professional moving company. These experts are fast, reliable, and punctual and will help you reach your new home with ease. Why carry and pack all those things by yourself when you can hire an expert. Every move is stressful, and being alone in it can be even harder than it should. Whether you need long or short-distance moving or just a piece of friendly advice, they are here to help. You can pack and move today without even breaking a sweat.
When we are talking about how big of a house in Ojai you need, there is no definitive answer. Before starting the whole process, it is best to think about some of the most common factors that can determine your decision. Factors such as the size of the family, budget, space, or the results of a home inspection can influence your decision-making. No matter what your current options are, it is essential to be able to find common ground when tackling this issue. This is the sure way to being successful in this delicate situation.