Ojai Neighborhood Guide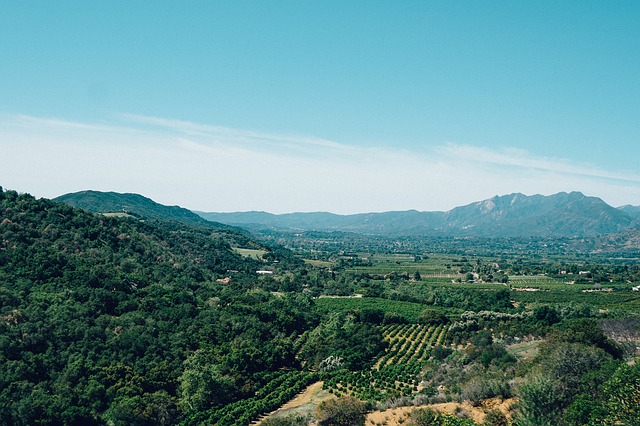 If you are wondering if you should relocate to Ojai, we vote YES. We're here to help you find the perfect Ojai neighborhood to settle down in. We'll also tell you why moving to Ojai is a great idea. Even though it's a peaceful, small town, it has a lot to offer, and we guarantee that you'll fall in love with it as soon as you lay your eyes on its stunning scenery.
Why move to Ojai?
If you think that Ojai is only suitable for a weekend getaway, we're here to prove you wrong. Before we help you choose the right neighborhood, we're going to reveal why Ojai is a great place to live.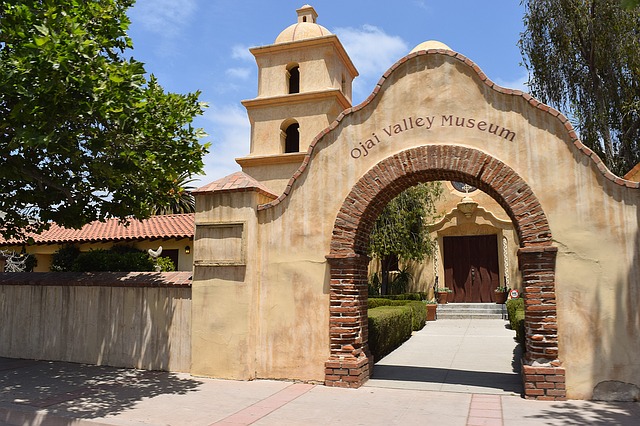 Reasons to move to Ojai
Here are just some of the reasons you should consider moving to Ojai:
Real estate - One thing that makes moving to Ojai especially attractive is spacious and relatively cheap real estate. This is especially true compared to LA, and it's the main reason many Angelenos decide to relocate to Ojai.
Tight community - Even though it's a small community with just under 8,000 residents, you can get to know a mix of intriguing people in Ojai. Farmers, environmentalists, spiritual leaders, artists, poets, chefs, movie stars, and many more. The vibe is laid-back, and you can expect to make friends easily.
Family-friendly - Many parents are running away from the city to raise their kids in Ojai. Not only is Ojai a safe and healthy environment for kids to grow, but it also offers many activities and excellent public schools.
Health comes first - One of the best things about Ojai is that it's very easy to find organic and healthy food. The local agriculture scene is impressive. Plus, the town is very environmentally-friendly and focused on sustainability.
Gorgeous scenery - It got its nickname "Shangri-La" due to its stunning nature as well as its focus on health and spirituality. You'll be able to enjoy breathtaking views from the spectacular mountains that surround Ojai.
Now that you know that Ojai is a great place to settle, pack your bags and start planning your long-distance move. Even though moving can be a very stressful event, you'll be able to find the best solution for this if you hire the right movers. They can make all the difference and turn your relocation from a stressful and overwhelming experience into a fun adventure.
Our Ojai neighborhood guide
Before buying a house in Ojai, you first need to choose a location that suits your personality and preferences. To help you make up your mind, we've selected the top three Ojai neighborhoods.
Ojai Village (Downtown)
When you think of downtown areas, you probably imagine bustling centers of activity. However, Ojai offers a gentler atmosphere that only a small and warm town can provide. This is where you'll find historical landmarks such as the iconic post office. Also, you'll be close to the Arcade shopping center and Libbey Bowl. What makes Ojai unique are family-owned businesses, salons, restaurants, boutiques, and art galleries that attract both locals and tourists in the downtown area.
Downtown Ojai is a great neighborhood if you want to be close to coffee shops, local farmers' markets, and other amenities. When it comes to housing, the options vary from charming historic estates to modern homes with high-end amenities. There are both cottages and condos, depending on what you are looking for. You can also ask your real estate agent for advice as they should have all information about the local market.
Saddle Mountain Estates
This is an upscale Ojai neighborhood that overlooks the valley and offers exquisite views. This prestigious mountaintop community is known for large, custom homes surrounded by stunning greenery and breathtaking views. If you are an animal lover, you'll love it here as there are many gorgeous horse properties around Saddle Mountain Estates. 
If you are looking for privacy and country living close to the downtown area, Saddle Mountain Estates could be the perfect place for you. Many of these custom properties feature swimming pools, barns, impeccable landscaping, and more. But bear in mind that these homes do not often come up for sale. It just shows you how happy the residents are and how they protect their serenity in Saddle Mountain Estates. 
Rancho Matilija
Between rolling hills and lush foliage, you can find Rancho Matilija - a luxurious Ojai neighborhood. It's located on Highway 150, and it's one of the most exclusive gated communities in California. It's very close to Downtown Ojai but secluded enough to give you privacy and peace. It's also near Lake Casitas, which is perfect for camping, boating, and fishing.
Homes for sale in this neighborhood are always in demand. Usually, there are no more than two or three homes on the market at any given time. It's expected this trend will continue in the future. And it's no wonder as this is one of the most beautiful parts of Ojai. If you've set your sights on moving to Rancho Matilija, make sure to get in touch with a great local real estate agent who will be able to let you know as soon as a suitable home appears on the market.
Which Ojai neighborhood will you choose?
We hope our Ojai neighborhood guide helped you choose the perfect place to settle. No matter which part of Ojai you decide to call home, we're sure you won't regret it.
If you are looking for the perfect Ojai neighborhood to settle in, we're here to help you decide. Check out our guide and make your pick easily.